To provide you with our cleaners at your convenience in your place of work, at home and even for your activities.
Our goal is to lead by example.
Focus on the personal, local and national scale to impact the quality of life of:
Home and business owners we service by delivering detail-oriented and consistent services.

People we employ by providing stability in the work environment

Future generations by using eco-friendly cleaning products
We believe everyone has the right to live, work and share a clean and safe environment.
We always say we "can"
We do our job right the first time
We are constantly improving the quality and efficiency of our work
We contribute responsibly to improve our community and environment
We are selective when picking our cleaners that come from a reputable agency abroad.
Before becoming a part of the team, they undergo an intensive training in our facility for about a month.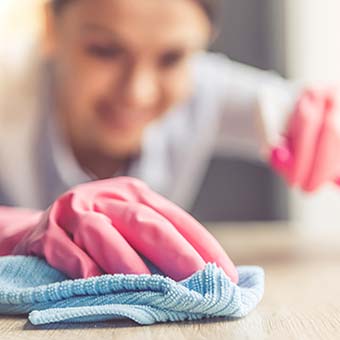 Later on, they will assist another colleague on a one on one basis training in the field.
After reaching the standards required by our company, they are finally ready to work and complete tasks at the clients' homes.